Efficiency. Effectiveness.Complete Finished Product.
The options are truly endless when it comes to creating a package that will represent your brand and grab the attention of your consumer.
A simple stock bottle can be transformed through decoration, eliminating the need for a costly, custom container.
MJS Packaging understands there is no cookie-cutter solution that will make your packaging stand out from the crowd. Count on us to bring our experience and industry knowledge to your brand's packaging decoration.
Some of the most common decoration techniques include:
Labels: Pressure-Sensitive, Heat Transfer, and In-Mold
Shrink Sleeves
Printing: Silk Screening, Hot Stamp, and Offset
Embossing, Debossing and Soft Touch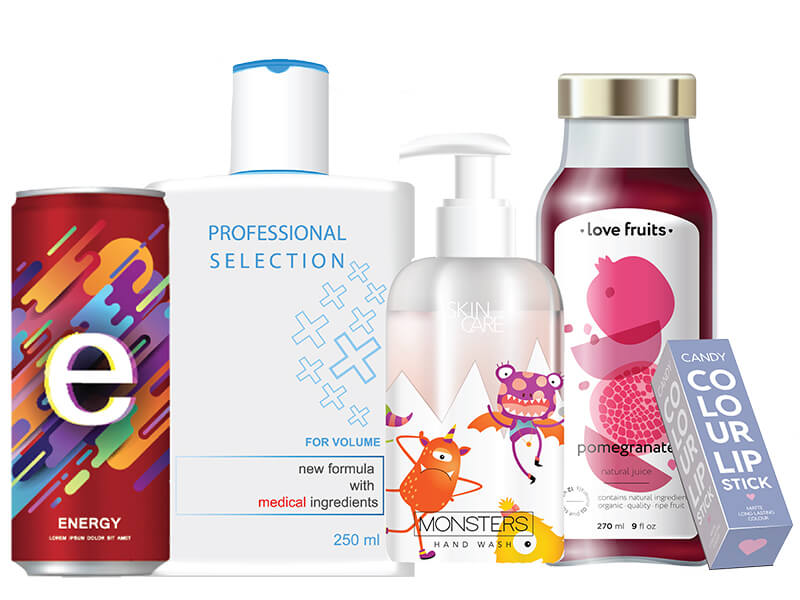 3 Package Decoration BenefitsIn Choosing MJS Packaging
Ease
Count on MJS Packaging's expertise to ease the stress of navigating the waters of design alone.
Convenience
Have you already chosen MJS Packaging for other product packaging or logistics aspects? Package decoration is just one more way we can streamline the process for you.
Maximize Profits
Let MJS Packaging find the most efficient solution for you. We're experts in product design and package decoration and can help you detail product benefits while also communicating your brand's identity.