As an industry leader for over 135 years, there is good reason MJS Packaging is the longest-running packaging distributor in North America.
Our company began with one man's ambition to establish his own business and continued with his family's vision of growing it. We have endured over the years in large part because of MJS Packaging's unmatched ingenuity and excellence.
From Bottle RecyclingTo Family Packaging Tradition
MJS Packaging was first known as the M. Jacob Company, named after Max Jacob, a Lithuanian who immigrated to the United States in 1880 and started a one-man bottle recycling business in 1885. When Max's sons entered the business, our company was renamed to reflect the family tradition: M. Jacob & Sons.
There were many obstacles along the way. Prohibition halted our sales of alcohol bottles, the anchor to our early business, so we ramped up our efforts with pharmaceutical, patent medicine, soft drink, and food companies during this time. While the Great Depression devastated businesses across the country, M. Jacob & Sons weathered the storm thanks to the business savvy of the Jacob brothers. Decade after decade, our company has relied on the ingenuity of our employees and has provided continuous service to our customers.
In 2014, we changed our name to MJS Packaging to better reflect the complete packaging solutions we provide. Our holistic view of packaging includes not just the components that make up the perfect container for your product, but the services you might need such as decoration, assembly, or warehousing.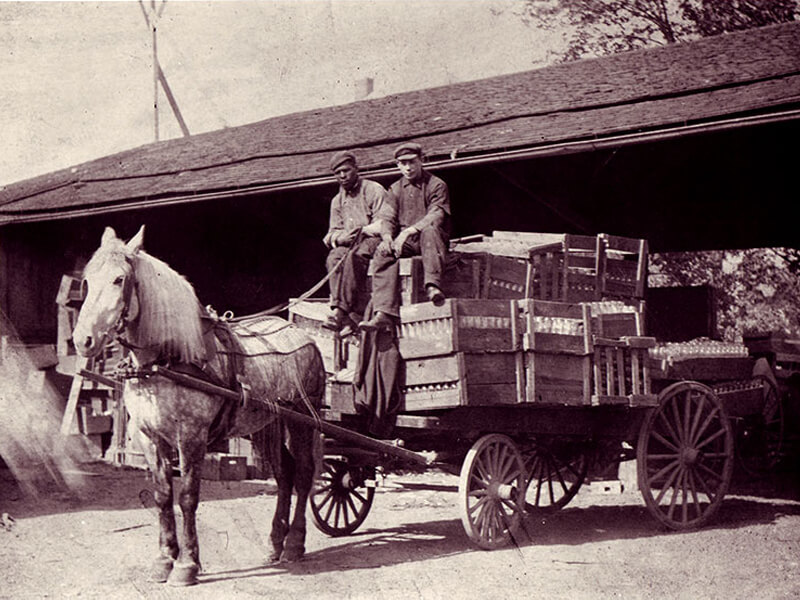 Diverse PackagingProducts and Markets
From the early days, our company's leaders understood the value of market diversification. The first pivot was from a simple bottle recycling operation to a focus on providing packaging for pharmaceutical companies. Years later, it was the shift to plastic packaging when it burst on the scene in the 1950's.
Over the years, MJS Packaging has grown both organically and through acquisitions. In 1983, the company ventured into the retail world with the launch of Sprayco® Consumer Products, a leader in the spray bottle and travel plastics industries. We expanded our footprint in the northeast through our acquisition of Packaging Consultants Group (2012), in the southeast with Dye Packaging Services (2013) and in the central, south and western regions with Riekes Container (2017.)
In addition, we added trendy travel accessories brand, Miamica®, to our retail products portfolio in 2016.
SustainabilityThrough The Years
MJS Packaging has always made packaging innovation a priority, and that will never stop. We work closely with our manufacturing partners to provide our customers with the newest and best technology. Our company continues this today by exploring greener packaging options and sustainability measures.
The Story Continues
Five generations later, our company is still family-owned and operated with longstanding expertise in packaging. MJS Packaging consistently provides on-time delivery, rapid responses, quality products and consultative excellence to create trustworthy relationships.