When it comes to branding, many businesses tend to target Millennials, Gen Z and Boomers. Companies may cater their packaging strategies to engage these demographics, tailoring the aesthetics and ergonomic features to their preferences. However, these brands may often need to pay more attention to a critical group in the mix, the Gen X consumer.
Gen X (people born between 1965-1980) make up 19.1% of the US population, at an estimated 65.1 million strong. Your brand can gain a significant competitive edge by tailoring packaging strategies to Gen X consumers, especially considering the uniqueness of their purchasing power in the current stage of their lives.
Why Strategic Packaging For Gen X Matters
Most Gen X consumers are currently in the prime of their careers. They may even have more substantial spending power compared to other generations. Engaging Gen X with the proper packaging strategies can help provide your brand with a considerable revenue boost.
Significant Spending Roles
Gen X consumers have significant purchasing roles in their households. They may be caring for the needs of aging boomer parents while providing support for Gen Z children who have not yet entered the workforce. Catering your packaging to Gen X consumers enables your brand to reach multiple demographics through a single promotional strategy.
Lasting Loyalty
Consumer trends have shown that Gen X consumers have stronger brand loyalty than younger generations (i.e., millennials and Gen Z). As such, securing the support of Gen X consumers with quality packaging could improve your overall customer lifetime value (CLV) and reduce the marketing cost required to attract new customers.
Promotion-Driven
According to market trends, Gen X consumers favor promotions and value more than other generations, which might prompt them to keep an active lookout for the latest deals and offers. When marketing your products, consider optimizing your packaging design to help your brand effectively connect with Gen X buyers by presenting a value-driven campaign.
Connecting With Gen X Through Packaging
Many Gen X consumers may face the challenge of balancing caregiving roles (to their parents and school-going children) while overseeing some of the busiest periods in their careers. As such, your brand can make a substantial positive impact on Gen X shoppers through convenient packaging solutions that offer a practical yet aesthetic means of presenting a product.
Resealable Bags
Resealable or reclosable bags provide Gen X with convenient storage options while they handle their busy schedules on the move. Your brand might consider durable and lightweight material options.. Also, it is essential to choose an effective sealing technique for easy use that prevents spillage.
User-Friendly Protective Features
Child-resistant packaging provides consumers with peace of mind that the stored product remains in perfect condition and is not accessible to those who the product could potentially harm. For Gen X consumers, child-resistant packaging can come into play with both older adults and young kids. For other protective packaging options, consider over wraps or tamper-evident closures.
Individual Packaged Products
Individually packed grab-and-go items make it ultra-convenient for busy Gen X consumers to plan and prepare their meals for a hectic schedule. These packaging solutions enable your customers to minimize mess while staying organized, serving as a double win for the Gen X crowd that values savings in time, money and effort.
Cater To Their Needs
When it comes to marketing toward Gen X, it is important to acknowledge their needs and issues. Things such as menopause, aging and decline in hearing or sight should all be considered. To demonstrate an acknowledgment of Gen X-related issues, consider giving clear and easy-to-read instructions on how your product will help them with their needs.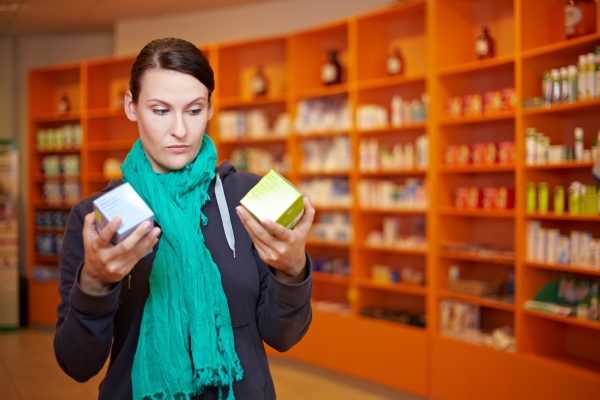 As we mentioned earlier, Gen X is a very value-conscious consumer. They are always looking for the best deal when they shop, so consider large format packaging such as bulk snacks and value-sized containers.
MJS Packaging: Your Trusted Expert In Packaging For Gen X
MJS Packaging is a leading packaging solution expert that provides your brand with all the customized options to score a grand impression on your consumers. We have collaborated with companies of all sizes across multiple industries, fulfilling their packaging vision without exception. Our company provides comprehensive packaging solutions for every application, including sprayers, glass containers and caps to secure the trust and confidence of your customers.
MJS Packaging's team has the expertise to help your brand discover the most suitable packaging strategy, highlighting the latest opportunities in snack storage preferences that could align with Gen X purchasing decisions. By collaborating with MJS Packaging, you can confidently meet the consumer demands of an overlooked demographic and maximize your brand outreach.
Contact a dedicated MJS Packaging consultant to discover the most effective packaging solution to attract the Gen X crowd and grow your business today!
For more information and ideas on generation-related packaging, check out our comprehensive blog post about Gen Z.