MJS Packaging partnered with Inhance Technologies for an informational webinar discussing the ins and outs of sustainable barrier packaging. Covering topics from the basics of barrier packaging, practical applications, PFAS and more, this webinar gave viewers a deeper understanding of barrier packaging and how it could be applied to their products.
Inhance Technologies specializes in developing packaging solutions that improve the shelf life of products while maintaining quality and appearance. One of the most innovative technologies our partner offers is Enkase™ Barrier Packaging.
The Benefits of Sustainable Barrier Packaging
Enkase barrier packaging is a unique barrier technology that seals the plastic, creating a high-performance barrier. This barrier prevents solvents and ingredients from escaping the package. This cutting-edge technology makes it an ideal solution for companies looking to improve their packaging solutions
Enkase can pair well with HDPE, LDPE and PP packaging. One of the most significant benefits of the Enkase technology is that while it transforms conventional plastics into high-performance barrier packaging, it does not sacrifice recyclability. Recyclability guidelines for Enkase can be found on the APR's Critical Guidance website.
Why Would a Manufacturer Want to Use Barrier Packaging?
Barrier packaging offers a treatment that helps maintain the performance of contents by preventing permeation, protecting the product stability, and keeping you compliant with regulations. Enkase can be applied to any package size or shape, making it a flexible solution for any packaging.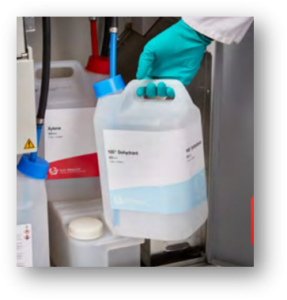 Here are some of the key benefits of using Enkase barrier packaging:
Quality: Your contents will stay in the package, so they don't change over time. This packaging can increase shelf life, as well as prevent container paneling and label flagging.
Performance: Enkase ensures contents don't permeate through container walls, reduces the risk of impact on human health and the environment, and helps compliance with complex packaging regulations.
Flexibility: This option enables packaging design independent of the barrier layer, is suitable for caps and sprayers, and can be used along with lightweighting to support the reduced use of plastics and lower costs.
Sustainable barrier packaging is worth considering if you're looking for a way to improve your products' quality and performance while reducing your environmental impact.
Various Levels of Barrier Packaging
There are many factors to consider when selecting suitable barrier packaging for your product. The first step is to review the SDS/MSDS for your product and work from there with MJS Packaging and Inhance Technologies to assess what level of barrier packaging your product needs. We will need to understand:
Current issues your product faces (e.g., paneling and leaking)
All the chemicals and concentrations of the product
Material of the packaging
Desired shelf life
Once we have this information, MJS Packaging and Inhance Technology experts will recommend the best options of barrier packaging for your product.
The Recyclability of Enkase
As the market increasingly demands sustainable packaging solutions, Enkase is leading the way in terms of recyclability. Barrier packaging is recyclable alongside traditional plastics without contaminating the recycling stream. This makes it an ideal alternative to multilayer plastics, which are virtually non-recyclable and cause contamination or PCR. Enkase has been recycled co-mingled in various global EPR programs since the early 1990s.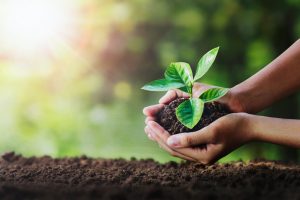 Enkase also has the lowest environmental footprint and global warming impact of any barrier packaging technology. This makes it an ideal choice for companies looking to reduce their environmental impact and improve their sustainability credentials. Enkase's recyclability has been verified by some of the world's most significant recycling associations, including The Association of Plastic Recyclers and RecyClass.
Learn More Information About Sustainable Barrier Packaging from Our Webinar
Barrier packaging is vital for several reasons, the most prominent being to protect the viability of the product. 
Additionally, as consumers are increasingly looking for ways to reduce their environmental impact, recyclability is becoming imperative when choosing packaging materials. Enkase meets all these criteria and more, making it the perfect choice for manufacturers looking for a high-quality barrier packaging solution that is also environmentally friendly.
Presenting this webinar was essential to provide better education on the topic for our customers and prospects. If you did not get a chance to watch our Sustainable Barrier Packaging: A Guide to Fluorination webinar, check it out on our webinars page or contact us to learn more about sustainable barrier packaging.